Sun 10 Oct 2010
Not all of us have the fortune of being blessed with enough money to afford one of those beautifully crafted Grand Sonneries, so sometimes we have to live vicariously through youtube videos and the mouth-watering photographs in the magazines and watch blogs like these: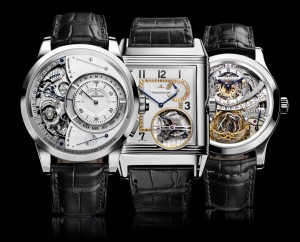 For me, I own several mantle and shelf clocks designed by Hermle that do a wonderful sounding westminster chime that can satisfy my appetite enough. Usually they can be had for $100-200 as opposed to the $100,000-$1,000,000!
Ever wonder what the difference in sound is between a Minute Repeater, Westminster Chime, Carillon and Grand Sonnerie is? They all have distinctly different chime sounds.
Watchtime Magazine has them here for you to hear:
http://www.watchtime.com/chimes/
Here is a video showing some of the processes and work that goes into creating a Sonnerie: