Breitling vintage-style Chronoliner gets re-vamping in Blacksteel, making it a much different looking watch. Its certainly not really looking like the Breitling Avi that it was modeled after, but has its own sense of personality, while inheriting some of that military stealthiness that seems to pervade every Breitling model that is coming out these days.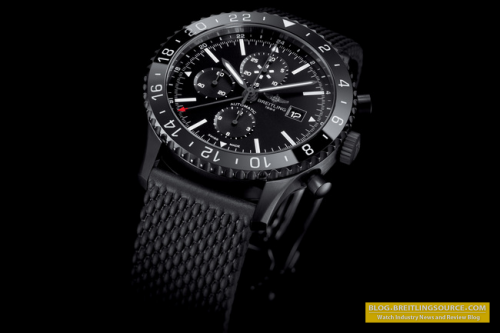 From Breitling:
Black firmly at the controls
The Chronoliner by Breitling is ready for takeoff in a new version teaming its high-tech ceramic bezel with a black steel case, along with a matching dial and rubber strap. A technical and elegant uniform for the authentic flight captain's watch.