Latest in the sleek, miliary styled Breitlings is the Chronospace Evo Night Mission. Badass to the bone – this watch makes me feel like Jason Statham, the Rock and Mark Wahlberg all at the same time while drop kicking bad guys and shooting them in the face with a machine gun all at the same time. True Mall Ninja Tactical right here.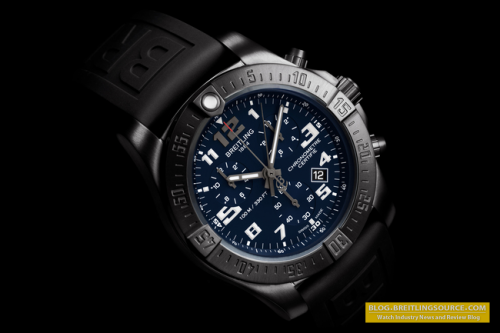 Hitting the spot in blue and black
By appearing with a sturdy and light black titanium case framing a blue dial with tone-on-tone counters, the electronic Chronospace chronograph from Breitling adopts a strong and original new persona, while maintaining its sterling qualities as an instrument for professionals.
More info from Breitling here.