Fri 24 Jul 2015
Coming out on DVD August 2015 is the new documentary movie "The Watchmaker's Apprentice". This is a story of Dr. George Daniels' rise from poverty to become one of the most notable watchmaker's of our time and how Roger W Smith embarked on a journey to become his apprentice. Dr. George Daniels is the inventor of the co-axial escapement used in Omega's line of watches.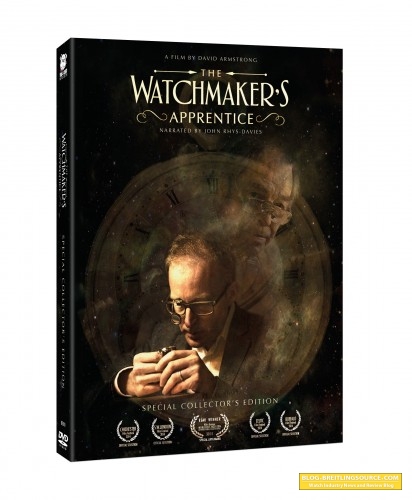 This should be an interesting movie and I am looking forward to watching it. It has the last known interview with Dr. George Daniels before his death in 2011. Here is a preview of the movie from 2012 – its been a long time in the making:
Preview Clip – "The Watchmaker's Apprentice" from Dave Armstrong on Vimeo.
An exclusive first look at the much talked about documentary 'The Watchmaker's Apprentice', about Master Horologist George Daniels and his only student, Roger W Smith. The full documentary, which features the last interview Daniels gave before his passing in 2011, will receive an exclusive early preview at Salon QP 2012.
Documentary conceived, filmed and produced by DAM Productions Isle of Man:
www.anotherdam.com
Contact: dave@anotherdam.com
For more information visit: www.rwsmithwatches.com and www.salonqp.com
As seen in The Telegraph online.