Sun 9 Aug 2009
On my Honeymoon, ones of the stops we visited was Bangkok, Thailand. While Bangkok was not the ideal honeymoon location, we still had a great time and explored quite a bit of the city and checked out several of the malls. One of the malls that was a block away from our hotel was the Siam Paragon next to Siam Square. I've been told recently that this is the most expensive mall in Bangkok. I'm not surprised.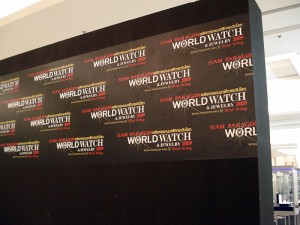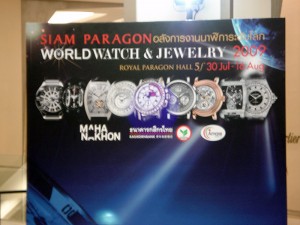 The Siam Paragon World Watch and Jewelry 2009 Show Signs – It runs until August 15th, 2009.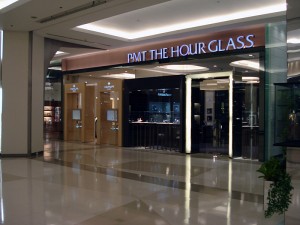 There was an abundance of Watch Retailers which were about to do a large show in the following weeks, which in fact is now underway. One of the larger dealers in the mall was PMT The Hour Glass, an incredible store that sells Patek Philippe and Audemars Piguet among many others.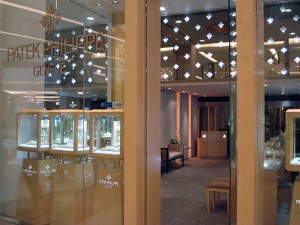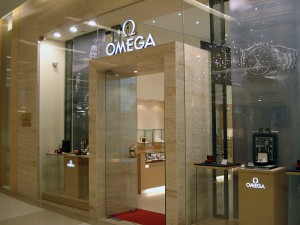 Additionally there was a separate Patek Philippe dealer and Omega Dealers as well. The sheer amount of watches was mind-boggling. I wasn't expecting this in Bangkok. Hong Kong, yes, but not Bangkok.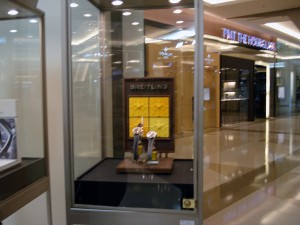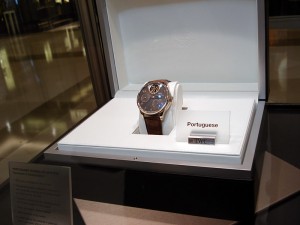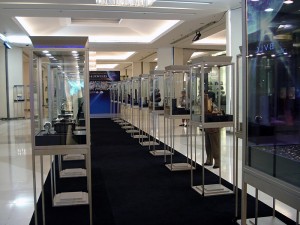 There was a huge watch display out in the middle of the mall with twenty or so watch case with stuff from IWC to Harry Winston Opus models and Breitling that was simply incredible. I had a great time and would have taken more close up pics if there wasn't three security guards hovering around the area at all times. I was getting nervous!