Tue 6 Oct 2009
The COSC released their stats for 2008, and again it is a record year with an increase of 8.6% attestations from 2007 with a total of 1,599,588. While the increase in timepieces submitted was actually increased by 10.6%, this means that many more timepieces must have been denied attestation. The actual number of timepieces submitted was 1,676,515. Compare with COSC figures from 2006 and 2007.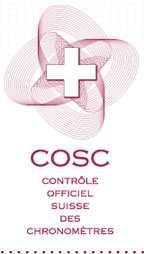 Total mechanical attestations: 1,536,950
Total Quartz attestations: 62,638 (56,224 of which were Breitling!)
List of manufacturers in order of most COSC certificates issued:
Rolex (769,850)
Omega (377,514)
Breitling (234,021)
Panerai (46,446)
TAG Heuer (35,429)
Chopard (22,977)
Mido (10,870)
Ulysse Nardin (10,249)
Enicar (8,861)
Ebel (8,823)
Corum (8,801)
Chanel (8,407)
Bulgari (8,067)
Rado (5,807)
Ball Watch (4,312)
Tissot (3,767)
Titoni (3,513)
Movado (3,446)
Carl F. Bucherer (2,262)
Concord (2,224)
Porsche Design (2,217)
Montblanc (2,094)
Hermès (2,064)
Tourneau (1,485)
Sinn (1,478)
Bremont (1,466)
Waltham (1,283)
Invicta (1,069)
None under 1000 are shown. But that is actually quite a suprising list.. there are many brands on there that I am surprised even exist, let alone would make the list such as Waltham and Enicar. Mido and Titoni are revival brands but I am surprised they have so many… maybe they are more prominent in Europe.