Finnish Watchmaker Sarpaneva put a funny image out of one of their watches for the holidays. I'm not sure if its a Piece Unique or if its just a fun gag they did for the festive season – my guess is that its just for fun since it seems somewhat too crude for a final product but I could be wrong!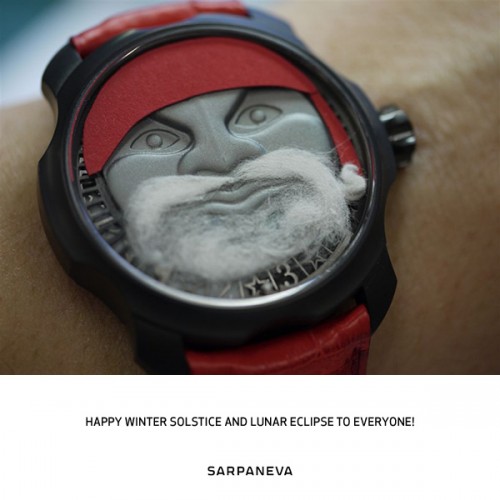 The original watch is the Korona Moonshine released earlier this month: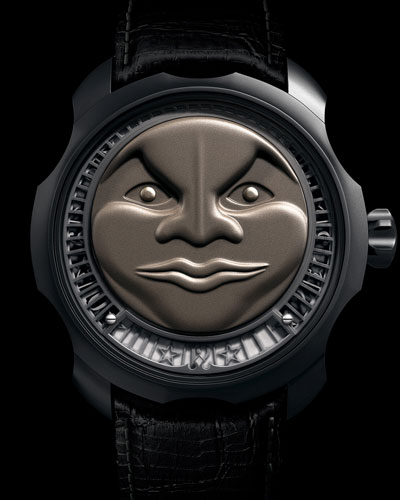 The Korona Moonshine features a modified Soprod A-10 automatic. There is no minute hand, just a disc that rotates around with the hour and some segments in-between for you to determine roughly which part of the hour it is. For this watch, telling the time is secondary to the huge moon face that graces the dial.
The Korona case is 42mm in diameter with 50m water resistance.