I picked up my second JOA Homage model recently. It is a PAM249 homage model, the black dial California dial 47mm Radiomir. I'm a big fan of the JOA Homages as they are very well done and have great dials and lume, quality cases and crystals, and can be fitted with great ETA movements. This one is no exception, and comes exactly as advertised.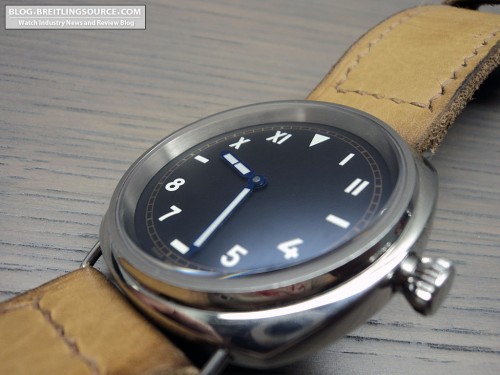 As you can see above, the 47mm Radiomir Homage features a black Cali-style dial with blued steel hands. Lume is fantastic, though unfortunately I did not capture a shot. The dial also has the words "Swiss Made" on it, not sure if the dial really is Swiss made, but it is very well made and has great detail under a 5x loupe.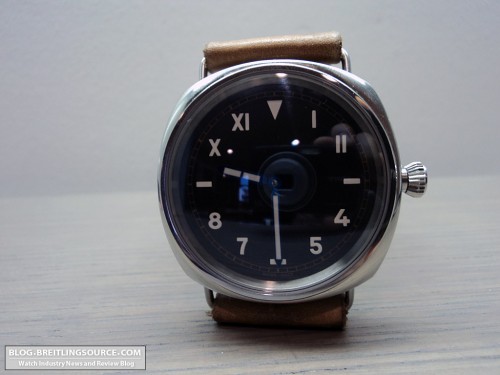 Watch features a slightly domed Sapphire Crystal, without front AR coating. I think there might be AR coating on the inside as it appears to have some degree of AR. Crown is an unmarked crown, not a Brevet-marked crown.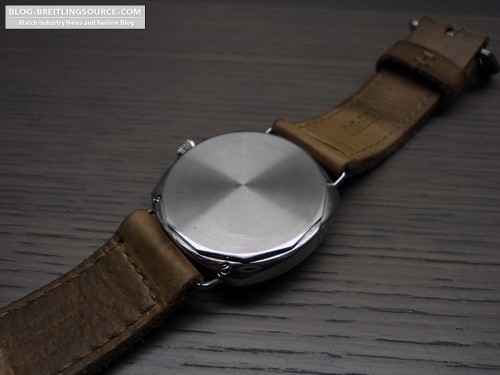 Back is solid and without any markings. I kind of like having the solid caseback on this model as it feels a bit nicer on the wrist, and gives a bit more sense of strength to the case. The stock Unitas movement in the back isn't anything especially pretty anyway!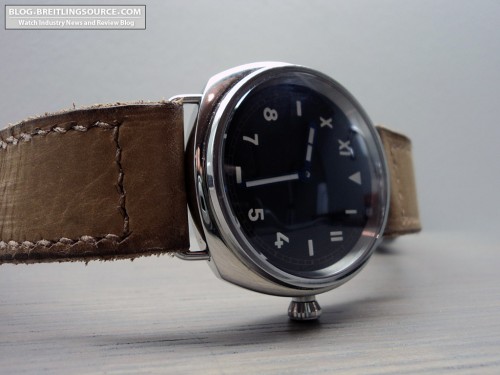 The case is fully polished, and slightly thicker and has a higher bezel than the original. Not something I am too concerned with as I am not trying to pretend… just like the style of the watch and enjoy the large, clean dial.
Finally, the wrist shot. I think the 47mm sits nicely on my wrist, but there are many that feel it too large. To each his own, I say.. otherwise we'd all look like lemmings and carry iPhones. Better every one have their own sense of style and preference!