Breitling, in its continuing quest to tactical-ize every watch in its inventory, has released the Breitling Emergency Night Mission. Looks pretty bad-ass actually… like a lot of the black-out models from Breitling lately. I just can't bring myself to wear blackout watches because I am always worried about scratching them up! Hard to touch them up after that.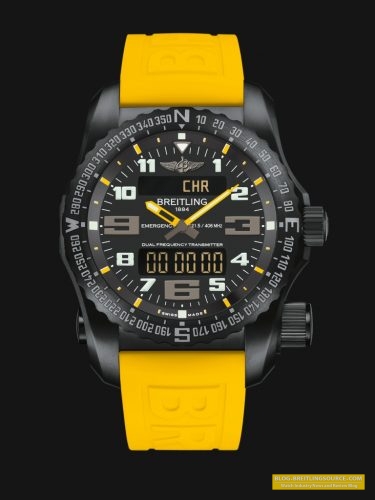 Emergency Night Mission
Reinforced security
The world's first wristwatch with built-in dual frequency personal locator beacon is now issued in three special editions combining a black titanium case with orange or yellow accents, or a blue mother-of-pearl dial. Three original and powerful looks for this high-tech survival instrument.