It seems like these days unless you spend upwards of $20,000 on a watch, you are bound to see someone else wearing the exact same one at some point. My recent cruise to the Mediterranean revealed to me that watches in the sub-0$10,000 range, and to a lesser extend the sub-$20,000 are commonly seen. It is getting harder and harder to have a watch that is truly unique, at least in some small way. On this cruise I saw a fellow with a Breitling Motors T in black, exactly the same as mine, and also saw a fellow with a Breitling Chronomat Evolution, same as mine. I haven't even started to count the number of Rolexes that I saw!
However, what if your favourite watch company started offering the ability to customize your watches in a way that would make your watch a lot more personal to you? Would that be something that you spend your money on?
Vacheron Constantin Quai de l'Ile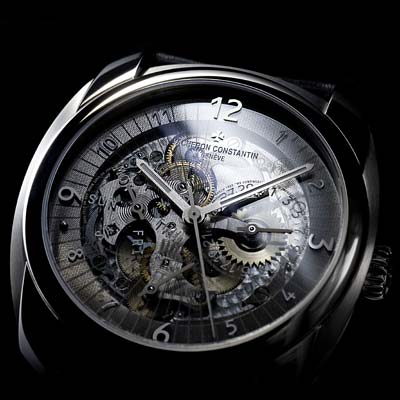 Vacheron Constantin thinks it is. They have released a new watch called the Quai de l'Ile, a totally customizable watch offering a total of nearly 400 combinations of metals and dials. It also has high-security features designed by Roger Pfund to make fakes a lot harder to make.
The custom watch takes approximately 3 months to make.
Not a New Idea
The custom watch is not a new idea, but Vacheron Constantin has definitely taken this to the next level. There have been many manufactures offering custom watches such as the Breitling for Bentley Mulliner Tourbillon, and a few other minor watch manufacturers that concentrate on the custom aspect. Then there are guys like Bill Yao that specialize in customizing existing Seiko watches, with dial and hand replacements costing a couple hundred sometimes. Quite the sum when you consider the initial cost of the watch.
I believe the trend of customized timepieces will increase over the years as it is a relatively untouched market with most of the players being very small shops with very little marketing. Getting a few major Swiss players into this market with an affordable sub-$10,000 product will really cause a stir I think.
One of the custom watchmakers of watches I know of is Allen Elishewitz, who is a custom knifemaker by trade, and then branched out to make custom pens and watches as well. See Allen's stuff here: http://www.elishewitzknives.com/Watches.asp