Fri 27 Jun 2014
I've accumulated quite the collection of watch straps over the years, and many of the strapmakers out there also make accessories like wallets and other leather goods to compliment their straps. One of these makers is DaLuca. He actually makes some pretty nifty wallets and other leather goods. I picked up a couple of his wallets, and figured I would make a little post about them.
The first one here is the Shell Cordovan Horizontal Snap wallet in black. Its got that awesome Shell Cordovan smell, and built very ruggedly. Comes in the standard DaLuca mesh bag.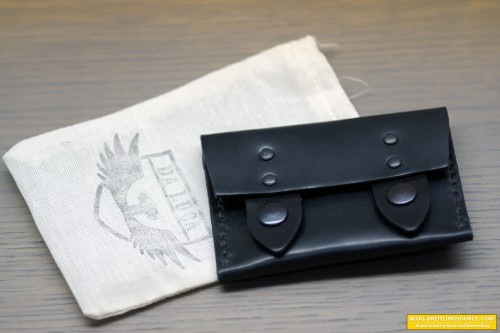 Inside is the raw Horween Shell Cordovan stamping, which is a very cool raw and authentic look. I lucked out with this one and got a nice visible stamping on the inside of the wallet.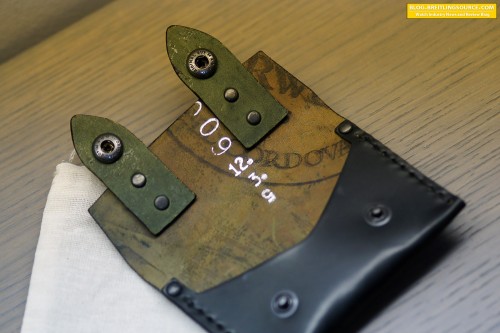 On the back, is the DaLuca stamp. I've always love how this stamp looks on his wallets. Its very tastefully done, and the detail where its branded into the leather are perfect.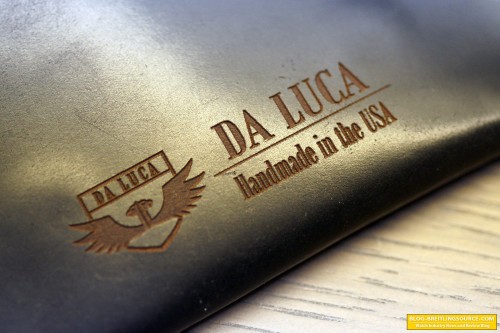 Second wallet I picked up is the Angle wallet in Natural Chromexcel. I really like the Horween Chromexcel leather, it has a wonderful color to it, and reveals lots of character when you bend it and use it. This one is a basic card wallet, and fits about 6 cards if you stuff it.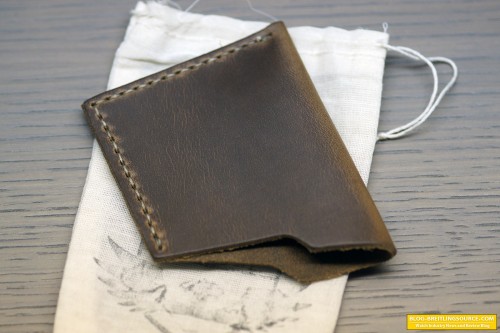 As you can see below, it also has the tasteful DaLuca logo branded onto the back, proudly announcing is USA Made pedigree.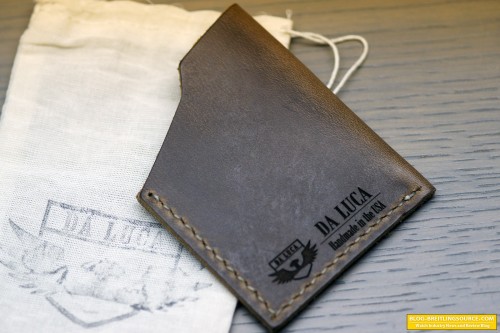 Overall I think DaLuca has done a good job of these wallets, and they don't seem like an afterthought. They're simple, yet well designed minimalist wallets.
You can see these on DaLuca's site here:
http://www.dalucastraps.com/categories/Accessories/Wallets/