Thu 5 May 2016
Breitling launches a cool Black Steel SuperOcean 44, dubbed the Breitling Superocean 44 Special. This is a sweet piece of kit. It features a full ceramic bezel, unlike the 'inset' bezels that Omega is doing. I like this look and I think Breitling got this very right, similar to how Rolex got it right with the Daytona ceramic bezel. Now I'm not a huge fan of black steel because I don't like how it wears over time, but it does look really awesome on this watch. Nice release from Breitling, though I think a superocean in forged carbon case would be the ultimate piece.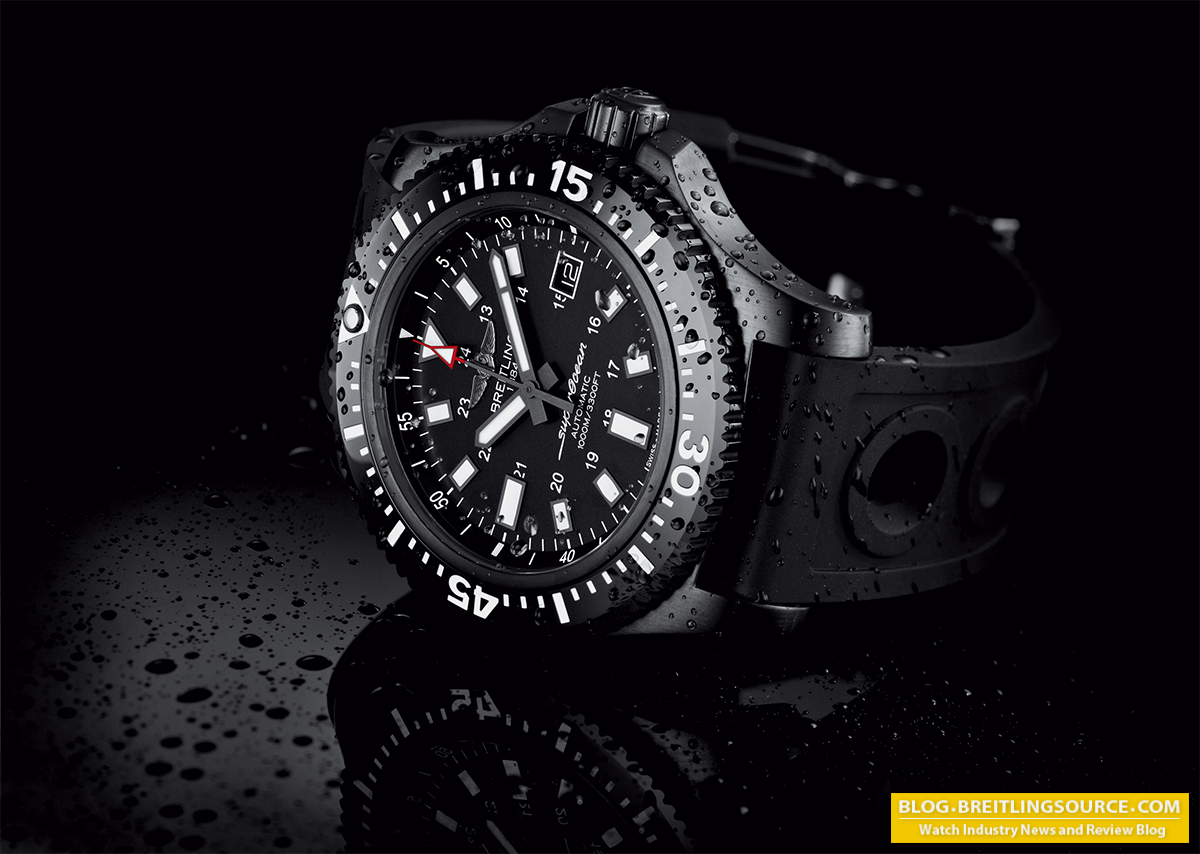 Superocean 44 Special
The ocean pilot
Black and white aviator-type watches ensuring excellent readability are well-known instruments and divers are now being treated to their very own "ocean pilot" featuring a black steel case, black ceramic bezel and a black dial bearing large luminescent indications enabling them to plunge safely to a depth of 1,000 m (3,300 ft). The art of combining originality and efficiency.