Sun 30 Jan 2011
I had talked a bit about Linde Werdelin watches previously, since they started catching my eye. Linde has just released a new watch dubbed the SpidoSpeed Chronongraph which uses a similar case to their SpidoLite watches but slightly thicker to accomodate the Chronograph Pushers and with even more skeletonization.
I just met up with a fellow watch collector and got to check out his Linde Werdelin 3 Timer, the first time I've had the opportunity to handle one of these magnificent watches in the flesh. Such a beautiful peice, and incredibly unique watch, especially when worn with their facetted armadillo style bracelet. I have already told him to sell it to me when he tires of it!
For now, check out the Linde Werdelin SpidoSpeed Chronograph: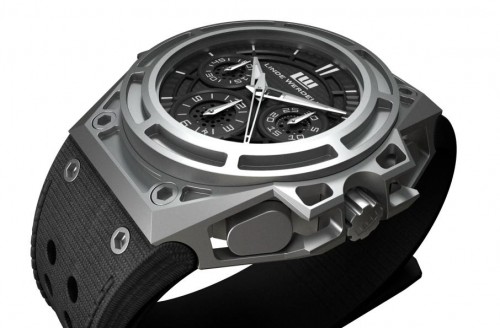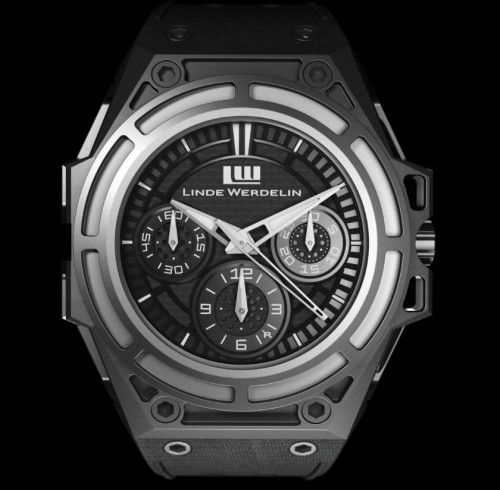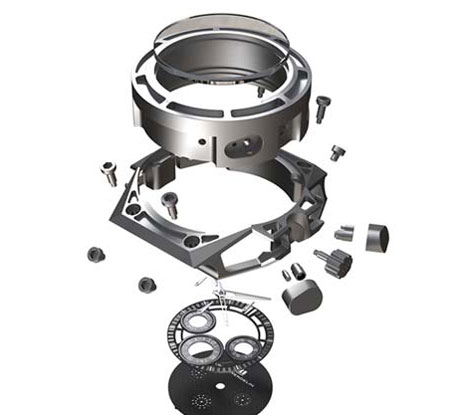 Powered by a Concepto movement (2251 calibre) partially visible through the sapphire crystal case-back, the SpidoSpeed has a specially designed rotor also graphically aligned with the SpidoSpeed case. On choosing a Concepto movement for the new model, Jorn Werdelin said "Concepto movements have attracted a lot of interest in the world of watch making in the last years for their quality, durability, reliability and versatility in terms of finishing and complications. It was very important for us to have an integrated chronograph for the SpidoSpeed so the pushers and the crown would be at the same level."
Specs:
Movement: Concepto Calibre 2251
Case Size: 44mm x 46mm x 15mm
Sapphire crystal
Water Resistant to 100 meters
MSRP is 11,670 Euros.
One Response to "Linde Werdelin SpidoSpeed Chronograph"
Tweets that mention The Breitling Watch Blog » Linde Werdelin SpidoSpeed Chronograph -- Topsy.com Says:
January 30th, 2011 at 2:09 pm

[…] This post was mentioned on Twitter by Breitling Source and watchesnice, lee smith. lee smith said: Linde Werdelin SpidoSpeed Chronograph: I had talked a bit about Linde Werdelin watches previously, since they st… http://bit.ly/eZYnqv […]
Leave a Reply