It seems like everyone and their dog has a Swiss Unitas 6497/6498 based movement watch now. They tend to be popular with Vintage Military style watches like Panerai, Glycine, and even Swiss Army. I've taken a small sample of Swiss Unitas 6497/4598 watches that I've owned and comparing the pricing and value of each one, they are quite different, and the cost jump is a big one. I just finished typing this article, but my browser crashed, and stupid wordpress did not save any of it, so I am retyping thie whole thing. Unfortunately since I am a bit frustrated and impatient it might not be up to the quality as the original one.
So anyway, These are 5 Swiss Unitas watches that I've owned, and I'll be giving a small description of them.
Ollech & Wajs XXL Unitas – $300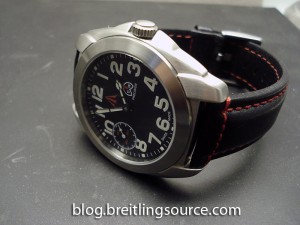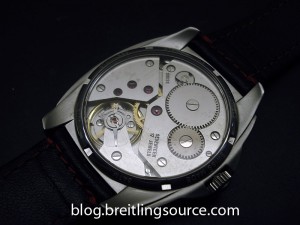 The Ollech & Wajs represents the entry level into the Swiss Unitas 6497 world, with a very basic movement and case. Case does use 316L Stainless steel, but crystals are both Mineral to save on costs. Though the savings is a minimal one, it does help keep the price down. Movement is not tweaked in anyway, and I even doubt it has been rebuilt from the factory. Probably just drop-in movement straight from the package.. this example actually has some scuffing on the bridges.
Wilson Watch Works Navigator – $460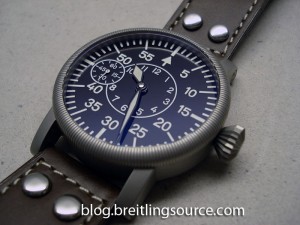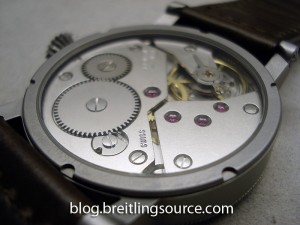 As you may have seen the Wilson Watch Works review that I posted not long ago, this is a very good watch for the money. Complete assembled with Care in the USA, with German and Swiss parts only. The Lume is fantastic, and the case is top notch. The movement has been reassembled by Chris and is guaranteed for a year. His work is reliable and the accuracy is very good.
Victorinox Swiss Army Mach IV – $650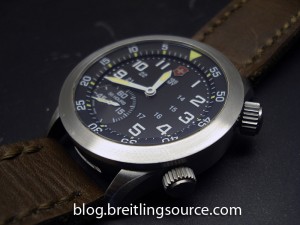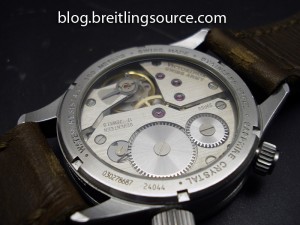 I've been very impressed with all the Swiss Army watches that I've handled and owned lately, and they are all Swiss made, with sapphire crystals on the front. The one has a basic Unitas movement, but is signed with the Victorinox logo, which is a nice touch. Dual crowns allow the rotating of the inner bezel as well, giving this one a slightly more complicated case. The price might be a bit enthusiastic, as they are available online new usually in the $350-400US range.
The Sinn represents a large jump in price from the above models, and was initially a $1750 watch until the price increase shot it up nearly $1000. This one has an in-house modified movement to create a regulator layout named the Caliber SZ04. This one even comes with a loupe to check it out as it has a very beautiful guiloche dial. Sapphire Crystals front and back and accuracy to wihtin COSC specs are just some of the features it boasts.
Very near the top of the range of Unitas 6497 based watches is the Panerai PAM114 and the other manual wind models from the historic line. This is quite a modified movement from Panerai with completely decorated and redesigned bridges that are unique to Panerai, though some Chinese copycat companies have taken to copying their bridges. This movement is called the PAM OP X.
Summary
There are many other watches that use the Unitas based movement and these are just a few of the ones I have owned recently. Some other companies you might want to check out are Meistersinger, Maurice LaCroix, Kobold, U-Boat, Invicta, and many others. There is such a wide range of models available that it is difficult to name them all.
Just keep in mind that this movement has seen a lot of activity and can be easily modified to have some very interesting complications. Maurice LaCroix in particular has done some interesting things with it. Hope you enjoyed the article.