Mon 6 Jul 2015
A bit late on this post, but I figure better late than never! Was away without real internet for a bit so now its back to business!
Breitling releases another Ladies model, this time featuring its new SleekT Tungsten Carbide bezel in the smaller 38mm Chronomat form factor – the new Chronomat 38 SleekT. These are by far the cleanest bezels ever produced by the company, in stark contrast to Breitling's normally busier designs.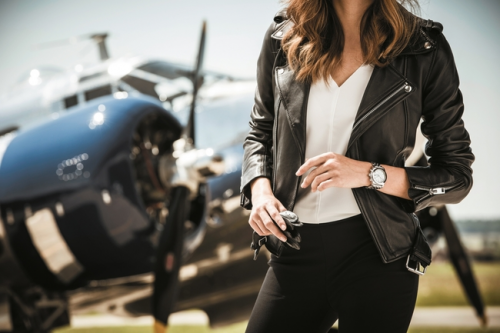 2 Responses to "New Breitling Model: Chronomat 38 SleekT"
New Breitling Model: Chronomat 38 SleekT - Wristwatch News Says:
July 6th, 2015 at 3:49 pm

[…] By The Breitling Source […]

Maya @ timepieceperfection.com Says:
July 22nd, 2015 at 6:36 am

I have bought these to my collection! Very modern-looking styled watch, with a 38 mm downsized diameter and a high-tech details. With this timepiece Breitling reinvented the sporting elegance.
Leave a Reply