Thu 14 Jun 2012
THIS EVENT WAS CANCELLED DUE TO UNFORESEEN CIRCUMSTANCES
On Monday 23rd July Fellows will be auctioning one of only two watches to have been worn on the first ever round-the-world flight in a hot air balloon. In addition, the Birmingham based auctioneers are hosting a fundraising evening – complete with a talk from the balloon's co-pilot, Brian Jones – to help raise money for Winds of Hope, a charity started as a result of this record-breaking expedition.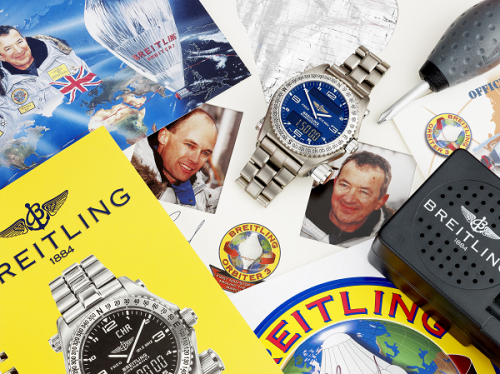 Since 1981 there have been 21 failed attempts to make the first uninterrupted circumnavigation of the globe in a hot-air balloon. Richard Branson failed in December 1998 when his attempt ended dramatically with a crash landing in the Atlantic. In March 1999, however, Brian Jones and Bertrand Picard made the first complete flight around-the-world aboard the Breitling Orbiter 3, becoming the undisputed winners of a race that had lasted almost 20 years.
After months of tireless preparation, these intrepid pioneers started their journey at 0805hrs on Monday 1st March, departing from Château-d'Oex in the Swiss Alps and finally coming to rest again almost 20 days later in Egypt at 0600hrs on Sunday 21st March. Their balloon was of the Rozière variety, which combines the qualities of both a hot-air balloon and a gas balloon. The gondola was made of a mix of Kevlar and carbon fibre to ensure it was extremely durable, yet light.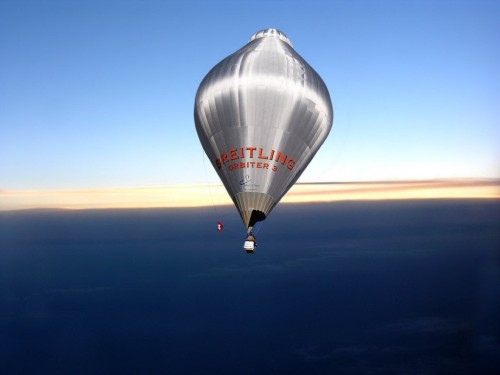 The entire expedition was sponsored by the watch brand Breitling – the obvious choice considering their pedigree in manufacturing instruments for aviation professionals. Their contribution included providing each of the avid balloonists with their own watch, perfectly suited to the job in hand. The timepiece they received was the Breitling Emergency – an instrument watch with a built-in micro transmitter allowing rescuers to locate one's position following a crash or forced landing.
Read more on Fellows Website:
http://www.fellows.co.uk/Fellows-news/fellows-to-host-the-greatest-adventure-around-the-world-in-19-days
Leave a Reply