Thu 2 Feb 2012
With gadgets becoming ever smaller, the watch market has taken an interesting turn: A large number of used luxury wristwatches are available at a fraction of the original cost. This purchase, however, is not without its pitfalls. So before you run out and buy one of those pre owned watches, consider these following tips: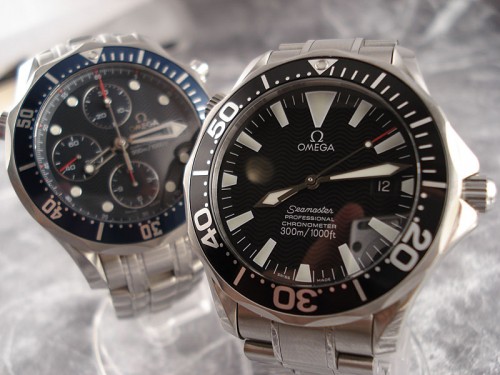 Research: Do your homework. Know what functions you want and which watches have them. If you just buy on a name, like Rolex, you'll likely pay too much, and end up with a watch that doesn't suit you as well as it should.
Reputable Dealer: The lowest price isn't always the best purchase. A reputable dealer will likely cost a little more, but it'll come with confidence. Reputable dealers don't sell fakes, and they replace or refund broken watches.
Warranty or Guarantee: Avoid watches that do not include a guarantee or warranty. Even reputable dealers sell watches "as is," but the consumer that can afford this kind of risk is better off buying a new watch anyway.
Documentation: Pre-owned luxury watches typically come with documents that detail the ownership history, the servicing history and any relevant historical documentation. Be wary of any luxury watches that do not.
Extra Benefits: Many jewelers and watch vendors include free benefits when they sell their most valuable pre-owned watches. These benefits often include lifetime care, maintenance and polishing, but not repair or batteries.
Fake Watches: If you have any doubt at all that the watch you're buying is the real deal, stop. Bring in an expert assessor if need be. Counterfeit luxury watches are prevalent, and extremely difficult for the non-expert to detect.
3 Responses to "Tips On Buying Pre-Owned Watches"
funkright Says:
February 2nd, 2012 at 5:56 pm

1st rule of thumb when buying a used watch from a private/reseller:

buy the seller not the watch (references, personal info crosscheck, employer/employment place of work, multiple contact #'s, forum references, etc..)

CYA and you'll be fine..

I've bought and sold over 100 watches in the used market, only had 1 challenge and that resolved after some public arm twisting 🙂

The Breitling Source Says:
February 2nd, 2012 at 6:31 pm

Absolutely agree with buying the seller, not the watch. Always what I preach in the buy/sell forums. However, for the layman who is not proficient in buying and selling online, its very unnatural to check references and things like that. It is not something they feel comfortable doing.

Dr. Alan Ferneau Says:
February 4th, 2012 at 3:54 am

With the market place being heavy with knock-offs and replicas, it can make it a real challenge to get what you are paying for. Doing as much of a background check as possible is very appropriate if you are going to spend a sizable chunk of your hard earned money or especially a customer's money for a collectable timepiece. Not doing it could turn out to be very costly.
Leave a Reply