Wed 14 Sep 2011
ON THE OCCASION OF THE 48TH RENO RACES, BREITLING LAUNCHES THE FREE 'BREITLING RENO AIR RACES' ANDROID GAME AND UPDATES THE APPLE VERSION THAT HAS ALREADY BEEN DOWNLOADED ALMOST ONE MILLION TIMES!
So it looks like Android users will finally get to play this free game from Breitling, and us Blackberry users are still out of luck. What about making one for the Playbook, Breitling? I'd appreciate it!

Breitling, main sponsor of the National Championships Air Races, the legendary Reno pylon races (Nevada, USA), announces the launch of a free "Breitling Reno Air Races" Android game, capitalizing on the success of the Apple version launched last June and currently approaching the one-million download mark!
An updated edition of the latter is being simultaneously made available in order to further enrich the game for iPhone, iPad and iPod Touch (iOS).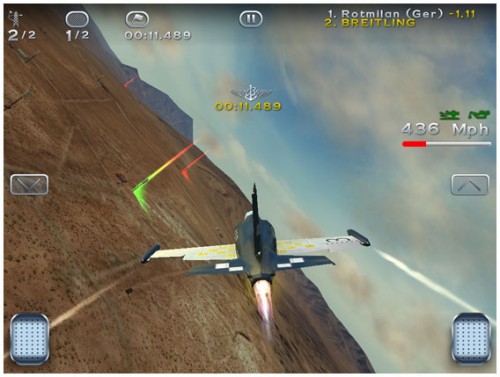 Leave a Reply