Mon 30 May 2011
Certainly not a new watch, the Manometro, designed and released by Giuliano Mazzuoli in 2004, is a uniquely designed sport watch, modelled after the Manometro Tire Pressure Guage. The watches are handcrafted in with Swiss automatic ETA movements.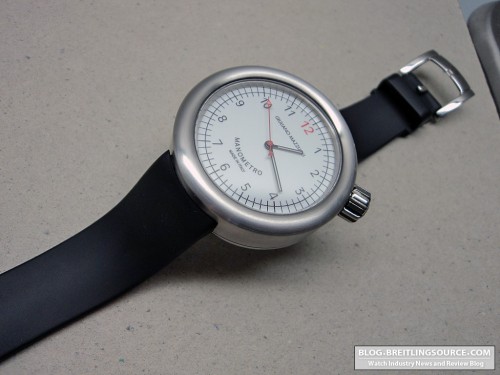 The Mazzuoli Manometro measures a healthy 45.2mm in Diameter, and 14.8mm thick. The round, cylindrical case really stands out and is completely recognizable on the wrist. The model I picked up is the white dial on black rubber bracelet and right hand crown. A pretty standard and very wearable color combination.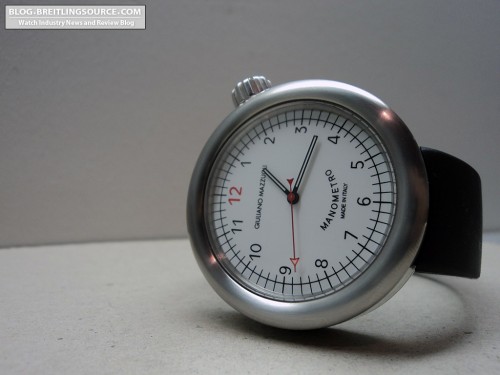 The gloss white dial is easy on the eyes and relatively easy to read. If the hands were a touch thicker it would be even easier to read. The second hand is a red arrow pointer, that reminds one of the tire pressure guages that the watch is modelled after. The rounded bezel is brushed stainless steel and looks fantastic.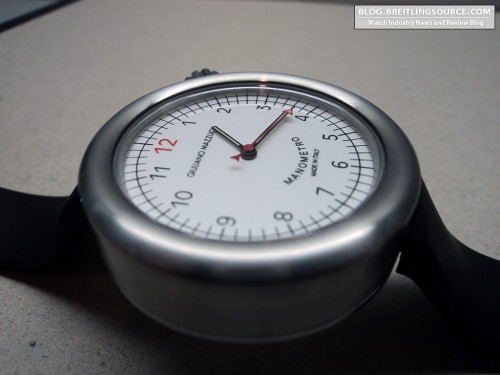 As you can see, the dial is very shallow mounted, giving the watch sort of a top-heavy look. This works for the style and the only complaint I have with the design is the narrow straps. They look a bit disproportioned from the rest of the watch, and mounting and switching them is not that easy.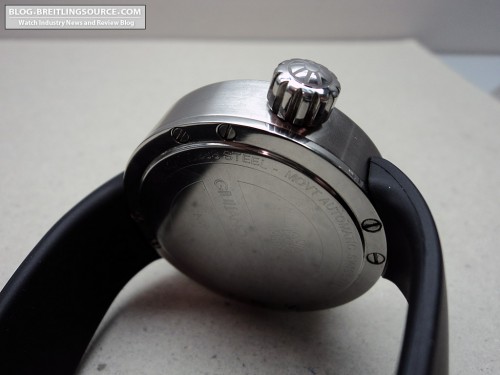 The crown is placed at 2 o'clock and cut with the Guiliano Mazzuoli logo and also very oversized, which works really well with the overall design. Kudos on the crown design and placement. One of my favourite parts of the design, in fact.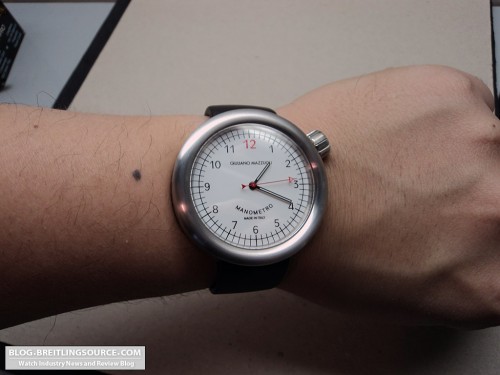 Finally a wrist shot to round of the quick shot mini-review here. The watch does measure an imposing 45.2mm, but since there are no lugs at all and a very narrow strap, the watch actually wears a bit smaller than you'd think, even with the cylindrical case. But, it does wear chunky also, so its a bit of an odd fit overall. A chunky, yet underwhelming strap makes the watch feel a bit unbalanced on the wrist, but it has a charm to it that harkens to its Italian design and heritage making it a great character piece for those who prefer the road less travelled.
Leave a Reply