Sun 5 Dec 2010
I've just posted a new Breitling Merchandise giveaway for Christmas this year! A small bunch of Breitling Merchandise (Sorry no watch!) goes to one lucky winner. Find out more details here on the forum:
http://breitlingsource.com/phpBB2/viewtopic.php?f=23&t=25159
You have to be a member of the forum in order to enter the draw, and its open to anyone!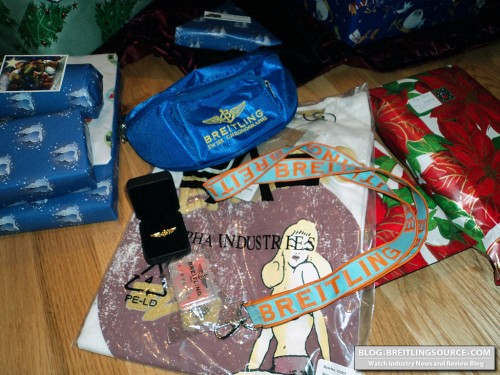 2 Responses to "BreitlingSource Merchandise Christmas Giveaway!"
Tim G. Says:
December 11th, 2010 at 2:33 pm

In the pink gold, this look virtually identical to my circa 1968 Top Time…my first Breitling. No calendar on mine, but otherwise, identical to all but the closest inspection…at least on the face.

The Breitling Source Says:
December 11th, 2010 at 6:05 pm

I think that's why it appeals to me so much personally. Especially seeing it made in the B01 in-house movement… gives it a very authentically Breitling feel to it.
Leave a Reply