Sun 17 Oct 2010
Most watch aficionados have heard of UTS Watches, and have seen them pop up now and then in discussion forums and sale forums. What many may not know is that every watch is hand machined and fabricated by Nicolaus Spinner in Germany, one of the Principals of UTS Watches. Along with Stephen Newman, the President and CEO who is based in California, USA, the team fabricates entirely in Germany and is able to market and sell their watches in the USA. They are celebrating 12 years in the business!
The company is primarily famous for their 1000M, 2000M and 3000M Divers, which all use progressively more advanced machining processes and features to allow the depth rating to increase. The 3000M Diver in particular uses a ceramic ball-bearing bezel system with a unique locking system invented by Spinner.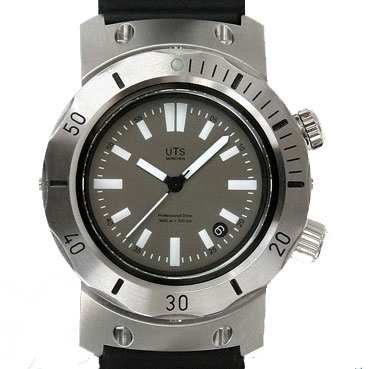 If you've never handled UTS watch cases in person, then you should know that they are some of the most well-made cases in the industry with incredible attention to detail and precision fit and finish.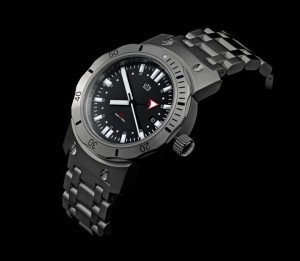 I am planning to add the UTS 1000m v2 GMT as pictured above to my collection sometime, but as with most of these specialty brands, resale is often difficult so may hold off until I can find a good deal on a used one.
Leave a Reply