Sun 8 Aug 2010
I think I found my new grail watch. Well, achievable Grail at least…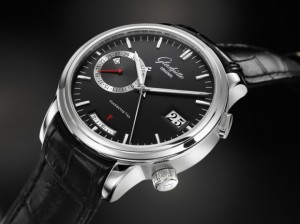 One of the most beautiful, yet understated dress watches I have ever seen, with a very unique complication that sets it aside from the other watches out there. The Senator Diary has an alarm that can be set to go off any time in the next 30 days ahead! The alarm allows you to specify a date for it to go off as well in addition to the time.
The exhibition case back of the Senator Diary is also very nice looking, as most Glashutte Original watches are.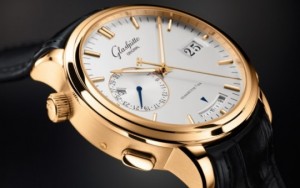 This beauty features GO's in-house manufacture Calibre 100-13 and totals 600 components! And of course also features GO's signature 3/4 plates. Case measures a healthy 42mm in diameter.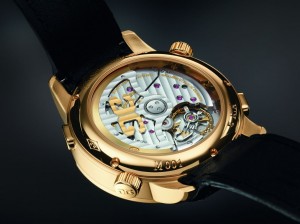 Available in stainless steel with black dial for $18,100 and in rose gold with silver dial for $29,400. The Rose gold version is my grail! Hell, a lot of the higher end Glashutte Originals end up feeling like Grail watches to me. I just really like their stuff!
Leave a Reply