Sun 6 Jun 2010
Well, it was time to say goodbye to my trusty old Casio G-Shock, which I sold for a few bucks on Timezone. Here's the old G-Shock: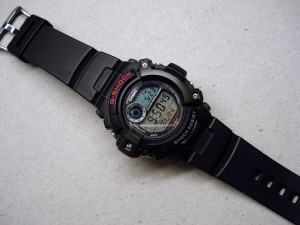 It was a trusty watch, and always worked well. However, it didnt' have any special features besides a Chronograph, Alarm and Timer. I wanted something a bit more high-tech, and the Suunto Core fit the bill exactly. I avoided the more fancy models like the Suunto Elementums, but I really like the all plastic and rubber Suunto Core. Doesn't hurt that it looks great too! Makes me feel pro when I wear it with the Barometer graph on the main face!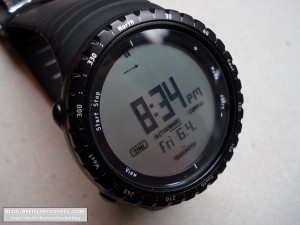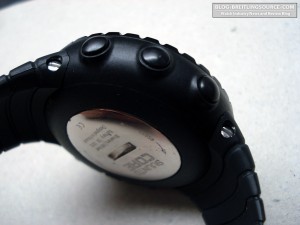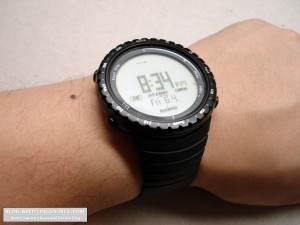 I'm pretty darn happy with my Suunto. I think I will pick up one of the lugged straps and install that eventually. They are not cheap at $60US + Shipping, but I think it would add some appeal to the watch.
I should add that I am not very familiar with the multitude of Quartz multifunction watches out there, and only briefly looked at some Casio Pathfinder watches along with the more subdued styling of the Suuntos. I found most Suunto's rather ugly except the Core line, and the Pathfinders were just a bit too flashy for me. I did like their Solar Polar feature, however. Would have liked to see that on the Suunto.
3 Responses to "Goodbye Casio – Hello Suunto"
HeadOffice Says:
June 22nd, 2010 at 3:23 pm

How long does the battery last.
I heard it was something like 3-6 months then you have to keep changing them.

That would make me wary of taking it diving…

The Breitling Source Says:
June 22nd, 2010 at 5:49 pm

12-18 months battery life for the Core. The older Cores had many problems, but the new ones are fine. You can determine manufacture time based on the serial number. The first digit(s) is the Year, and the next two are the week of that year.

Sasha Says:
April 18th, 2018 at 6:18 am

"12-18 months battery life for the Core"
Very short lived
Leave a Reply