Tue 14 Oct 2008
With a watch that you wear daily, especially with a metal bracelet, you will inevitably get scratches. Whether it is Stainless Steel, Gold, or Platinum, they eventually show up, first starting as small swirlies then getting more and more perceptible until your watch no longer looks new.
I'm going to go over a few of the methods that I have used to maintain the and restore that fabulous lustre and shine that almost rivals a brand new watch! Well.. not really, but I will show you what I do to keep them looking as good as I can. There are several different types of finishes out there on the market, including PVD and Bead Blasted finishes that cannot be restored this way. I am going to go over restoring Brushed finishes only in this article. Stay tuned for polished finishes later!
Brushed Finishes
Here is an example of a typical brushed finish:

There are four methods of restoring brushed finishes that I have used: Micron Polishing Cloths, Nail Buffers, Fiberglass Pens, and Scotch Brite Pads.
Micron Polishing Cloths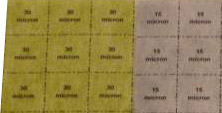 These are in my opinion the best tool for restoring a brushed finish. These are availalble in two different grits for brushed finishes: 15 and 30 Micron. Usually you can start with 30 micron and work down to the 15, or just use the 30 if the brushed finish is a rougher one. They are sold by Watch Band Renew, and come with finer micron polishing cloths for restoring a polished finish as well fairly detailed instructions on how to use them.
Nail Buffer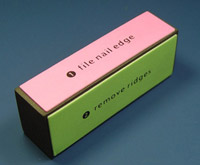 These come in a variety of shapes and sizes but the ones that I feel work well are like sandpaper impregnanted sponge blocks. They are a bit more flexible than sandpaper and tend to come in fairly fine grits, and while you can use sandpaper to restore a brushed finish as well, the nail polishing blocks come in slightly more convenient packages, and often with multiple grits in one block as seen above. You can just brush your watch or bracelet in the direction of the existing lines, starting with the roughest grit first and working your way finer.
Nail Buffers can usually be picked up in the cosmetics section of any drugstore or wal-mart location near you.
Fiberglass Pen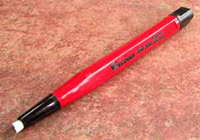 Fiberglass pens are very good for spot-fixes of bracelets and cases, and often getting those hard to reach areas, however they are of limited use when you are trying cover a large area, or renewing an entire watch as it is difficult to get long straight lines with them. Think of the Fiberglass Pen as the "Tide Pen" of brushed watch finishes.
These are readily available on eBay or from various watch assessory sites online.
Scotch Brite Pads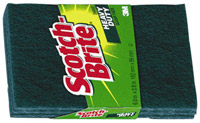 Scotch Brite pads may seem like a crude way of restoring that finish to your watch, but they do a great job. While they are not offered in a variety of grits, which reduces their versatility somewhat, they are easy to obtain. The Scotch Brite pad is a mildly abrasive pad, which creates brush lines when it is used on metal. If you've ever used a scotch brite pad on your knives, you will probably be aware of that!
Simply brush in the direction of the existing brushmarks on your watch, and they should help cover up any scratches!
Hope you enjoyed the article, I'll be writing up a similar one on Polished finishes as well, but they are more work to restore, so the article will be significantly longer.
5 Responses to "Your Watch Polishing Arsenal – Brushed Finishes"
Leave a Reply