Thu 21 Aug 2008
I received an email from a Mr. Abu Zeid this morning, and felt I had to publish it. I personally think that his expectations are unrealistic, and to assume that a "quality bracelet" is synonymous with scratch proof is rather ridiculous. Does that mean any gold bracelet is of inferior quality because it is easy to scratch?
At any rate, Mr. Abu Zeid goes on to accuse me of being inaccurate in my review of the pilot bracelet stating that it is of very high quality because it just "started to get scratches all over it". It is not my fault that he rubs it against anything and everything, but he does raise a good point in that it would be nice to had a scratch proof bracelet. But maybe, we should just learn to take care of things.
He goes on to state his proof that Rolex watches are of higher quality because his wife's Rolex looks like new after 2 years. Well, I have a feeling that his wife isn't as rough with her watches, and Rolex does use a harder stainless steel.
But in the end he's just accusing me of not wearing the bracelet long enough before I review it, and giving false information. I've worn my pilot bracelets for years, and there has been no excessive scratches on it that are out of the ordinary. I polish the bracelets when they need to be, which is not that often.
Any thoughts?
Email:
I been looking at your Breitling site and thanks for the information ,
I really wish you use the `Brietling model for a while before writing a review and give false information to the customers who will get their product information from your site before buying.
You wrote about the Pilot bracelet :
The pilot bracelet is one of the most popular bracelets available and in my opinion possibly one of the best bracelets on the market of any brand. The five row bracelet has a few variations, with 18K/SS alternating links and a brushed finished version with harder angles for the Chronomat Blackbird and some other variations as well including a solid gold one.
I don't agree with you and I think the people have the right to know the truth about the quality of this bracelet. !!
I have purchased a Brietling Chronomat – Pilot Bracelet .. May 2008 from the Brieting dealer , I have all certified papers and warranty for it,
After exactly one month the bracelet – Pilot started to get scratches all over… I took the watch to the dealer, I got no help all they offer me is a free polish for the bracelet ( polish work done for $200 !!) and they admit that this kind of bracelet is NOT scratch proof!!
I spend $ 7000 on a watch that did not last one month before it get so ugly,, really I was surprised from the quality of the watch even the sales man at the dealer was surprised too !!
On the otherhand… I bought my wife a Rolex….. this is really a beauty heavy duty watch….. she been use in it for over than 2 years now,,, the watch as good as new,,,,
I tried going to the net to send an email to Breitling company… they don't have an email !!!!
Well, that's the email. For those of you interested in fixing up the tiny swirlies and restoring the shine back, Cape Cod cloths are the bomb. Do a search on the forum and you'll see some cool pics and reviews of their results: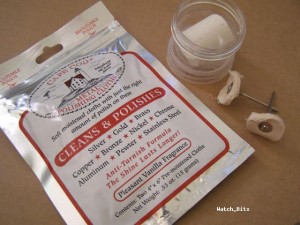 7 Responses to "Should Breitling Watches be Scratch Proof?"
Leave a Reply