Sat 16 Feb 2008
When they first came around in a few years back, I thought some of their stuff was just incredible, and now I'm really starting to appreciate it more and more as I see how well their cutting-edge designs still provoke, yet maintain an air of class.
Their name is cool, their logo is cool and their watches are limited to a handful of top-shelf boutiques, which allows them to control the distribution channels much better than bigger brands. You're not likely to find their stuff heavily discounted on the grey market 🙂
Hautlence has 2 lines of watches, the HL and HLS and all of the watches use the same movement in it, which is quite a unique movement to begin with. It is something of a regulateur with a retrograde minutes complication. If they were in my price range, they would quite possibly be one of my watches of choice for a classy night on the town in a suit.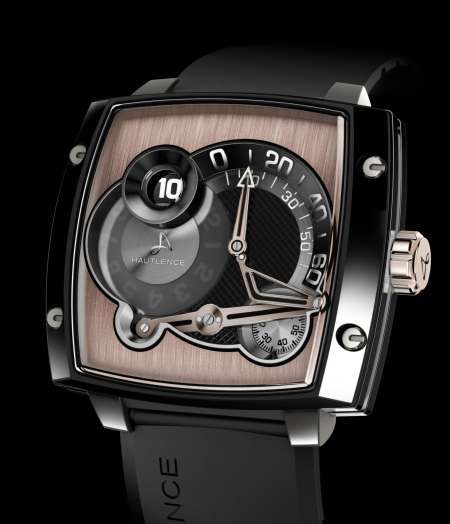 I look forward to seeing what this unique brand brings to the table next. There are many small specialized watchmakers out there in the mountains of switzerland, producing watches in 200+ year old heritage homes, continuing the art that their country made famous, and the stuff coming out is phenomenal.
Check out their site:
http://www.hautlence.com
Leave a Reply