Thu 17 Jan 2008
There have been three types of lumes that have been used on watch dials to enable reading the time in the dark. These include Super-LumiNova, Tritium and Tritium Tubes (Trasers). Nowadays, pretty much all watches use SuperLuminova or Trasers. Some watches have the marking "T – Swiss Made – T" to indicate Tritium, and "L – Swiss Made – L" to indicate Super-LumiNova on the dial.
Super-LumiNova
Also called photo-luminescent pigment, Luminova needs to be charged by light in order to glow. It is non-radioactive and slowly decreases in brightness throughout the night until it is recharged with more light. All modern watches use Super-Luminova aside from the ones that use Tritium Tubes.
Tritium
Tritium is a radioactive isotope of Hydrogen, and is no longer used on watch dials due to it's radioactivity. Tritum glows without the need to be recharged and will slowly decrease in luminosity over time. This takes many (5+) years.
Trasers
These are glass tubes filled with Tritium Gas and with the inside of the tube coated with phosphor to create the color of the glow. They come in many different colors such as Orange, Blue, Green and Red. The Tritium Gas is sealed within the glass tube so though they are radioactive, they do not emit any radiation. Trasers typically glow for 10-20 years. Ball and Luminox are two Swiss watch companies that use Trasers extensively in their watches.
And now, here are some cool Lume shots for you to check out! Notice the larger lumed areas make the watch easier to read, and also last longer. Couldn't find any shots of Tritium… but got lots of Luminova and a Traser.
Rolex Submariner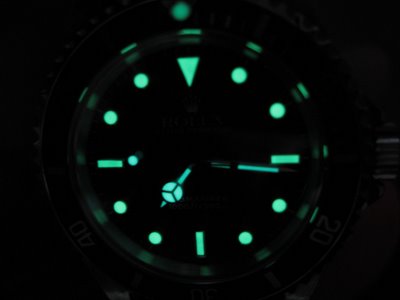 Omega Seamaster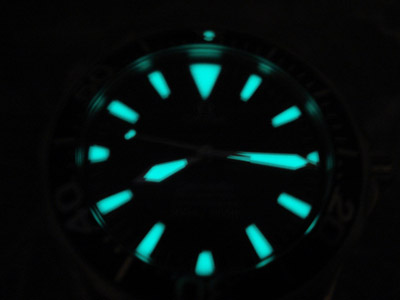 Omega Seamaster ChronoDiver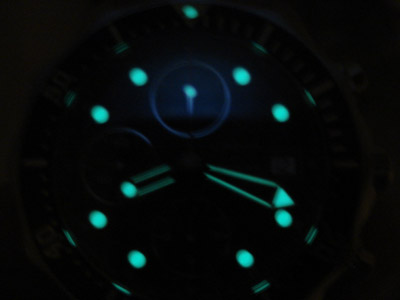 Ball EMII Diver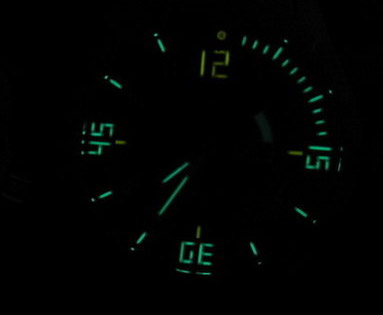 Fortis B-42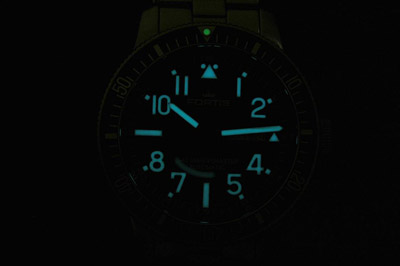 Breitling SuperOcean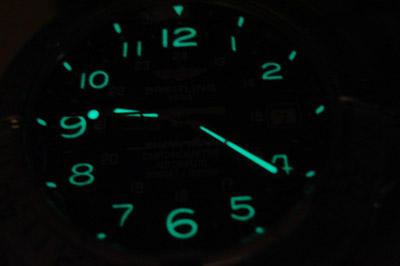 Breitling B-1 with Backlight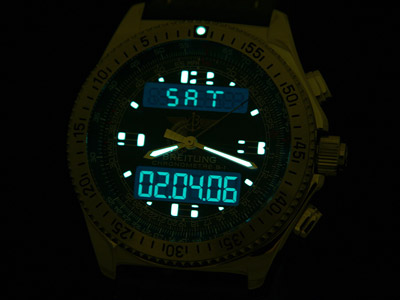 7 Responses to "Dial Luminosity on Watches – COOL LUMES!"
Leave a Reply