I've owned a few Orbita Sparta deluxe winders, and the older ones that I own, though still only 10 months old, the motors they shipped with were quite noisy. Not a huge problem for a winder that only winds for 5-10 seconds every 10 or 15 minutes depending on the cycle. I ended up selling one of them, but still have two of the deluxe models, one with a noisy motor, and one with a nice quiet one. The noisy one bugged me, so I emailed Orbita.
My Sparta Deluxe Winder looks like this: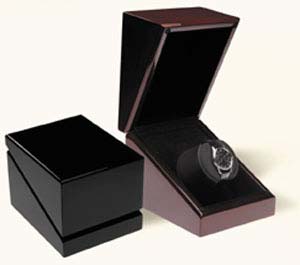 A nice lady named Cheryl emailed me back quite promptly, and we conversed via email and she said that it would be replaced under warranty if I could provide the serial number to her as proof. WOW! That made me a happy guy. I was perfectly willing to pay money for the new quieter motor, but she said that it would be replaced free of charge, which really made my day.
I sent her the serial number and she sent me an email a few days later indicating it would be shipped out. I received it a couple weeks after our emails via Fedex, installed it in my winder, and it is now dead silent! I love it.
I really have to say that my experience with Orbita Watchwinder's customer service was among the best I have ever experienced, and that all my further winder purchases will be made through them, not just due to the customer service (other winder companies have also been good) but because of the excellent product as well.