Sun 2 Dec 2007
With the explosive growth of the luxury watch in the last 5-10 years, its suprising to hear one name not commonly associated with high-end watches come up over and over again: Timex. Yes, that Timex. The same Timex that makes drugstore watches and supplies the bulk of the inventory for Wal-Mart and makes the tried and true Ironman Watches with their familiar Velcro Nylon straps.
Here are a couple of watches from the TX (Techno Luxury) Line of watches from TX's 700 series. They come in very large sizes, and look quite nice.. some as large as 46mm.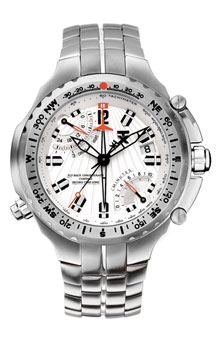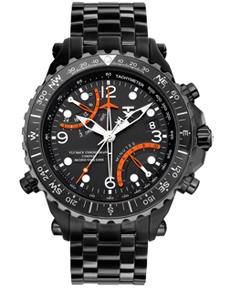 However, there is more to the new Timex than just the new TX Watches (www.txwatches.com). The Timex Group consists of several brands and licenses which now include: Vincent Berard, Versace, Versus, Valentino, Salvatore Ferragamo, Guess, Helix, Nautica, Mark Ecko, Avirex, Timex, TX, Acqua, and Carriage. They are spread among 5 divisions based in Switzerland and the USA.
I was quite surprised to find out that the Versace watches were owned by the Timex Group. I had been considering the purchase of one of them for my girlfriend for a while, and have actually owned a couple as you might have known from reading my previous articles. These automatics had nice decorated swiss ETA movements in them, hardly something I would have associated with the Timex brand.
Some of the offerings from the Timex Group include the Versace DV One, in black ceramic – a very beautiful jewelry watch: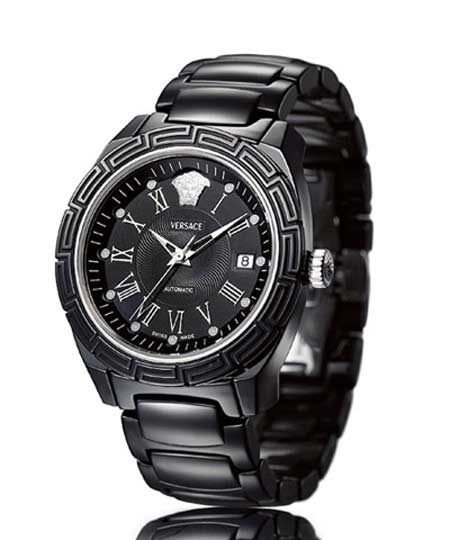 But the real suprise is the company that sits at the top of Timex Group, in the same way Breguet sits at the top of the Swatch Group, but with much less esteemed company so-to-speak. The company is Vincent Berard. The company makes less than 100 watches a year, priced at around $70,000 a pop, and is a premier small manufacture brand.
Here is an example of his work, the esteemed Luvorene 1. Read more about it here.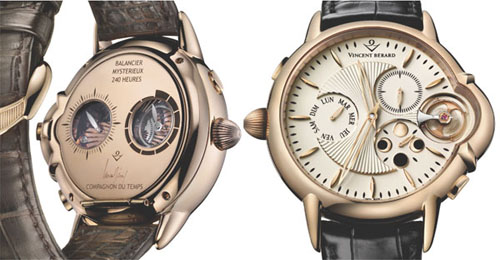 Will the Timex Group soon join the ranks of the Swatch Group, Richemont and LVMH? It will be interesting to see what happens..
6 Responses to "The Future of Timex Watches"
Leave a Reply