Tue 6 Nov 2007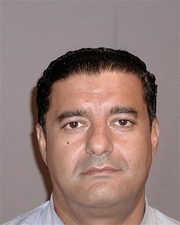 Jacob Arabov, also known as Jacob the Jeweller pleaded guilty of money laundering. He was accused of laundering 270 million dollars for the Black Mafia Family in June 2006.
Jacob is the created of the famous Five Timezones Watch which adorns many famous celebrities from Elton John to Paris Hilton.
The 7-year investigation resulted in the indictments of Arabov and 41 other people, Murphy's office said. Twenty-eight have pleaded guilty, eight are scheduled for trial Nov. 19 and the whereabouts of six others are unknown.
Read more:
Leave a Reply