Tue 17 Apr 2007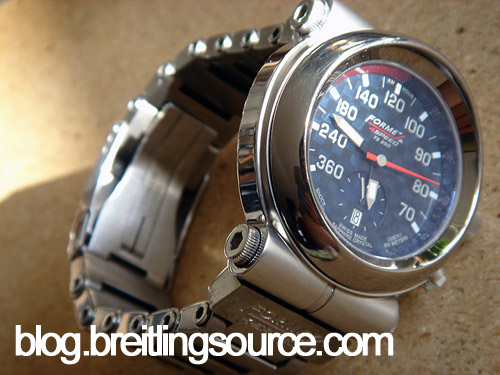 The second Formex watch on the choppin' block, exposed for all to see! This is the Formex 4Speed TS350 Quartz Chronograph. Unlike a standard Chronograph however, this watch has a "speed tester" type of mechanism. It is basically a chronograph with a different readout and only a seconds counter.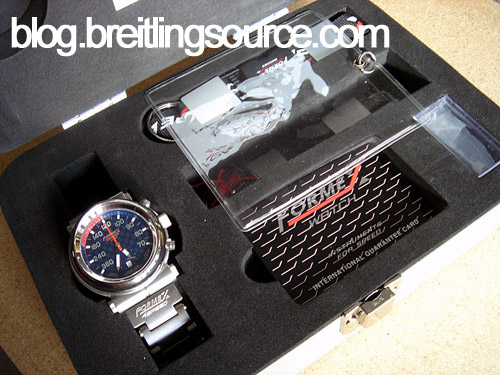 The small dial at 6 o'clock is for the seconds indication, and the center mount seconds hand is for the chronograph. One complaint I've heard is that at "idle" the CHronograph hand obscures the date window. Very annoying, and a design flaw. But the watch has a beautiful blue carbon fiber dial, and nice crisp lettering. The watch bracelet is HUNKY CHUNKY! Solid Titanium, and the watch case is a combination Ti and Steel like most Formex watches.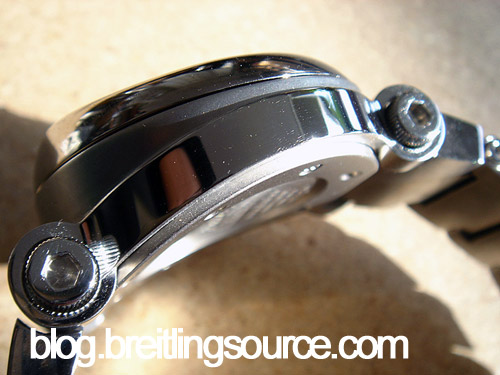 Overall, This is a nice huge watch at 47mm, and sticks out lots with it's hunky chunkiness. Great for a guy who wants a BLAM BLAM watch without the classiness of say a Breitling. Sportier in it's look, and much more colorful!
Leave a Reply