Thu 9 Jul 2015
One of the more exciting quartz releases to come out of Switzerland in recent years is this neat Omega Speedmaster Spacemaster Z-33. I picked this up as part of a package deal along with another Omega watch even though I was not totally interested in this one, but the friend that sold it to me wanted them both gone to fund another purchase.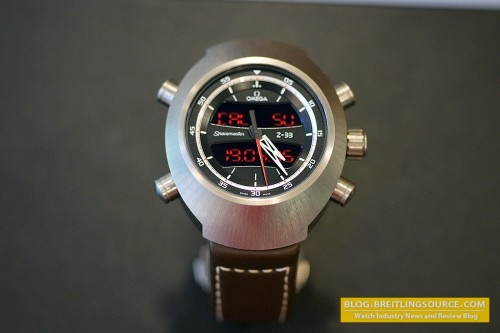 The Spacemaster Z-33 is inspired by the original Flightmaster 1969, which shares the same case shape/style, though the Z-33 is titanium. It features a brand new multifunction quartz movement, and is designed as a pilot watch and even features a log book for logging flight times.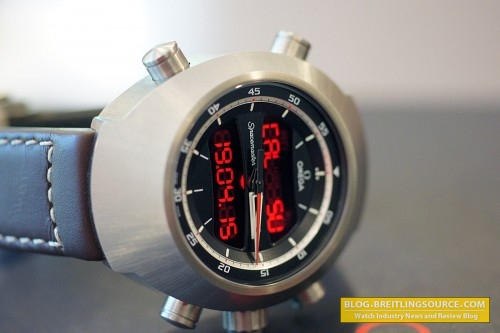 The Grade 5 Titanium case sits at 43 x 53mm in size, and is quite thick. The analog screen is a cool black LCD with red segments in it that adapts to ambient light in order to be visible in low as well as regular lighting and bright lighting conditions. There is also a red LED backlight when things get really dark. The Red really pops in the day time outside lighting and looks fantastic. Its an interesting technology and really sets this watch apart from others in the category.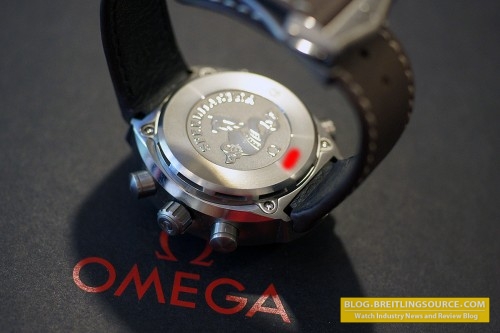 The back features a resonator panel in beautiful polished titanium complete with Speedmaster logo in order to make the alarm sound louder. The casework on this watch is very impressive, and definitely feels a cut above in terms of comparing with the other speedmasters somehow. There is an exceptional amount of care taken in the design.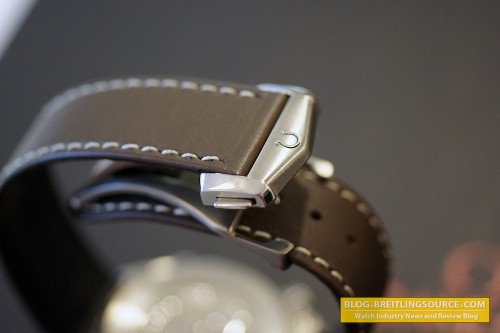 This version of the watch was selected with the leather strap and titanium deployant, a superb combination I think. While it looks fantastic on the rubber, the leather just gives it a little something-something that gives it just a touch of personality to it. The 21mm leather strap has special locked-in-place lug ends that prevent it from swiveling once installed on the watch – a common Omega strap feature.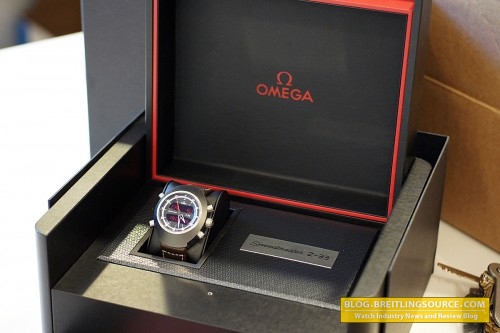 Overall this is just a really bad-ass quartz watch from Omega. It pushes the envelope in terms of design, and also takes a lot of risks in order to give buyers a watch that will really stand out on the wrist, in a multi-function quartz package. This is the "runway piece" of Omega's collection – few people will buy it, but everyone will love looking at it and talking about it. I get a lot of compliments and comments on this watch when I wear it.. it is an impressive piece.
Specs:
Features: Chronograph, Perpetual Calendar, UTC, Alarm Features, Pilot Log
Movement: Caliber 5666
Crystal: Scratch Resistant Sapphire Crystal
Water Resistance: 30 Meters / 100 Feet
Case Size: 43mm x 53mm