Chronoswiss, contrary to what the name might suggest, is a German-based watch manufacture founded by Gerd R. Lang. While the company is German, the watches are all hand made and finished completely in Switzerland. Ever since I saw my first Chronoswiss, I'd wanted one.. I didn't care that the watch was a smallish 38mm, I just loved the case and dial work. Which lead me to the purchase of my Chronoswiss Kairos!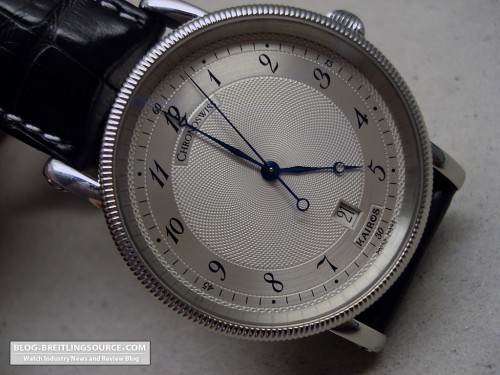 Look at at that beautiful hand guilloche dial! Amazing solid sterling silver dial, with absolute attention to detail. Even the blued steel hands show absolutely perfect. In the price that you can get the Chronoswiss watches used, there is probably NO watch that is finished quite as nicely. The Kairos has been in production around 10 years, so its no spring chicken.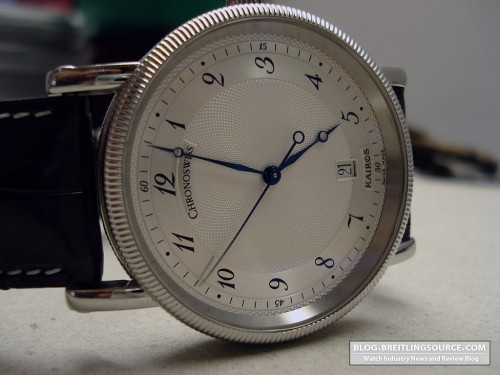 So nice I had to post two photos of the dial. The case is a three-piece design with a knurled bezel and sapphire crystal front and back. I remember reading somewhere that the polished breguet style hands on the Chronoswiss are hand-polished and take several hours to finish.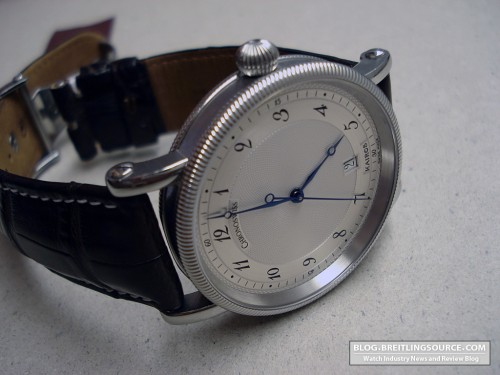 The onion crown is absolutely perfect, with its finely cut and machined grooves perfectly formed without any machining marks you see on inferior levels of finish.
The lugs screws are also perfectly fit and require two screwdrivers to remove. Since the watch has fairly wide 20mm lugs it gives the impression of being a bit larger than its 38mm case diameter might suggest. The Chronoswiss Alligator straps are also padded and of extremely high quality, adding to the luxurious feel of the watch.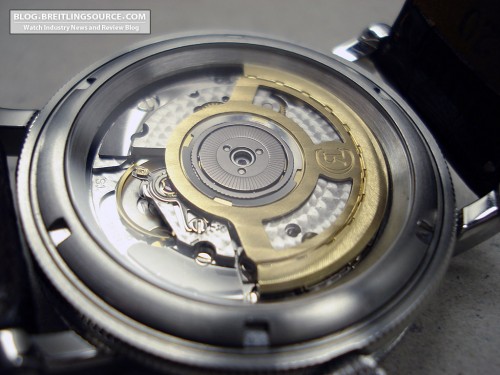 And then there's the movement! While its a relatively common ETA 2892 base movement it has a fantastic look and level of fininsh to it as well. The beautiful cut rotor looks amazing set against the steel bridges. One of the prettiest 2892's I've ever seen.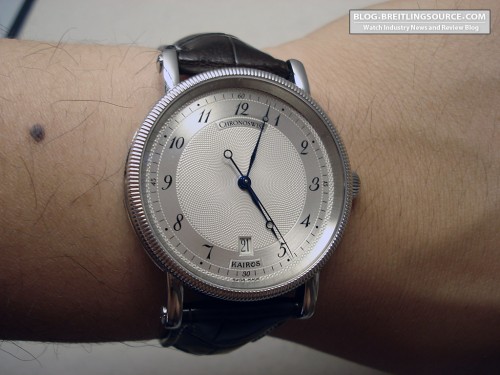 And here's the requisite wrist shot. 38mm Chronoswiss on my 6 3/4″ wrist. Not too shabby… looks pretty darn good if you ask me! I absolutely adore the Chronoswiss watches. While their larger timemaster seems to be more popular with the crowds these days, I still love the 38mm watches and wouldn't hesistate to add another to my collection!