Like Fungus!
Sorry… I just really wanted to say that. Back to business… the Jaeger-LeCoultre Reverso is probably one of the ugliest popular watches out there in my opinion, and I never really liked them. However, that is starting to change. The lines do not flow, the bezel is clunky, and it usually sports a set of very out-of-place looking Arabics. But obviously the designers at Jaeger are doing something right, because the watch sells.
I am starting to like the Larger Reverso Grande's, with the bigger face and thick straps. Check out this bad boy: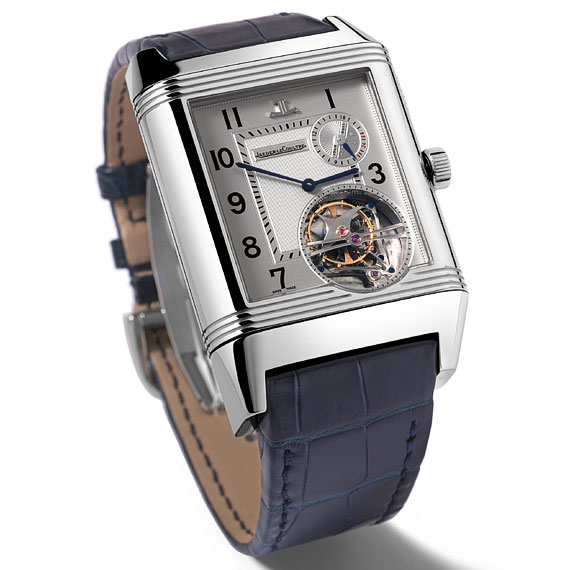 That's the JLC Grand Reverso Complication a Tryptique… it is mind-boggling crazy. Under the first watch is another set of comlications on both the rear and the base of the watch.. just too many to list! It won the Watchtime Reader's Choice Watch of the Year for technical innovation last year. I'm not surprised! (notice it didn't win for Design 😉 )
In a way, they remind of me Beer and Wine, and Spyderco Knives. An acquired taste, one that develops when a distinguished gentleman reaches a particular point in his life or somesuch. Or maybe it's just a taste you never acquire.
At any rate, the JLC Reverso is not a watch I like enough to buy, but it is starting to turn my head when I see one. The dials are certainly beautifully made, and the reverso mechanism is machined beautifully to very exacting tolerances. I really enjoyed playing with the one I handled. But in my opinion, the Reverso is one of those watches that is so ugly it is beautiful.
Anyone else feel this way?